Crayfish- How to tie Jeff's Messy Craw
By Al Caucci


Crayfish are a common prey species for trout and smallmouth in nearly every body of water in the country. They are found on every continent except Antarctica. We usually begin to fish crayfish patterns on the Delaware System in late May / early June, and use them right right through Fall. The sun heats up the river bottom and the crayfish will come out in numbers to spawn and feed in shallow water. While they are most active in low light, crayfish patterns will work during bright days. This pattern is designed to produce maximum movement and fish virtually weedless, rather than being an exact representation. It produces best fished deep on sinking line and retrieved in short bursts, mimicking a crayfish swimming backwards to avoid a predator. We switch back and forth between the orange phase and the blue phase, mainly allowing the fish to make the decision. We have had great success with this pattern on the West Branch of the Delaware for big browns and smallmouth on the Mainstem and East Branch of the Delaware.


Materials

(Orange Phase)




Hook:

Daiichi

2461 #2 Black Aberdeen or Equivalent


Thread:

Uni Orange 3/0




Eyes:

Medium Lead Dumbell




Rubber legs:

Orange and Pumpkinseed




Marabou

:

Orange and Olive/Brown




Body:

Brown Chenille or Brown Aunt Lydias rug yarn




Flash:

Flat Thin Gold Flashabou



Step 1:

tie in medium lead eyes one eye length behind hook eye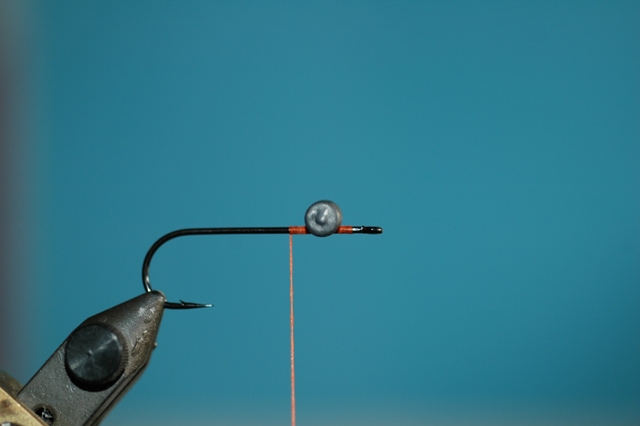 Step 2:
Tie in 1 orange rubber leg and one pumpkinseed rubber leg at the bend of the hook.

fold over and cover with thread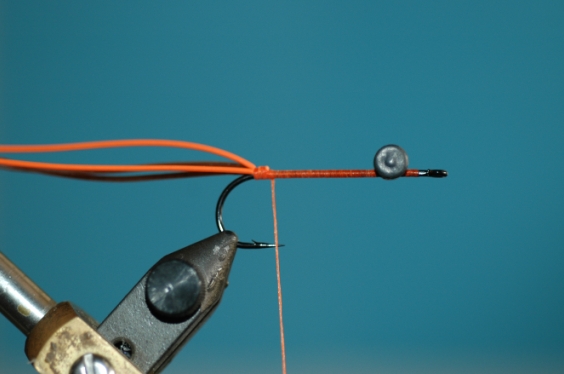 Step 3
:
Tie in one orange and one olive/brown marabou plume
Click here to Step 3 Details
Step 4
:
palmer together at the bend of the hook

(try to keep all material close to the bend)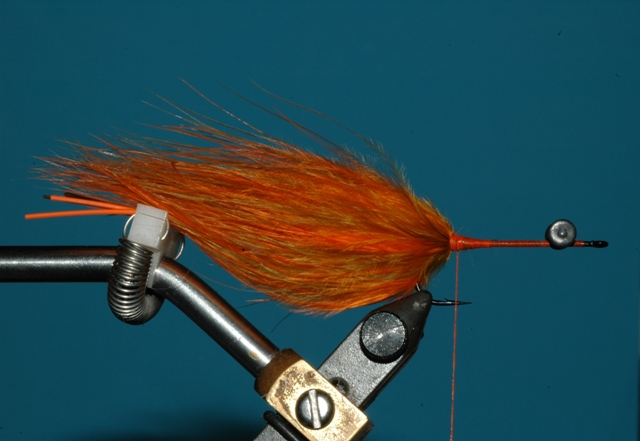 Step 5
:
Cross Wrap orange and pumpkin seed rubber legs one-third back from the hook eye and back from the hook eye.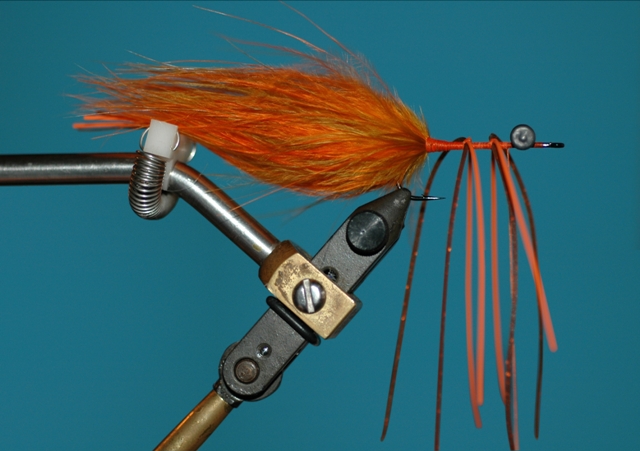 Step 6:
Tie in brown Aunt Lydias rug yarn at the hook bend and wrap forward to hook eye.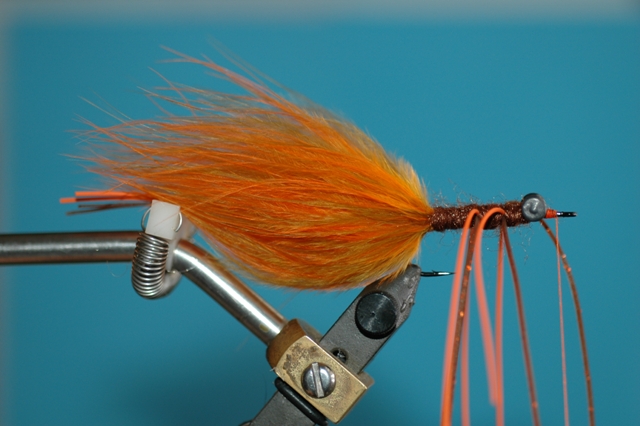 Tie in 1 orange and one olive/brown marabou plume in front of the lead eyes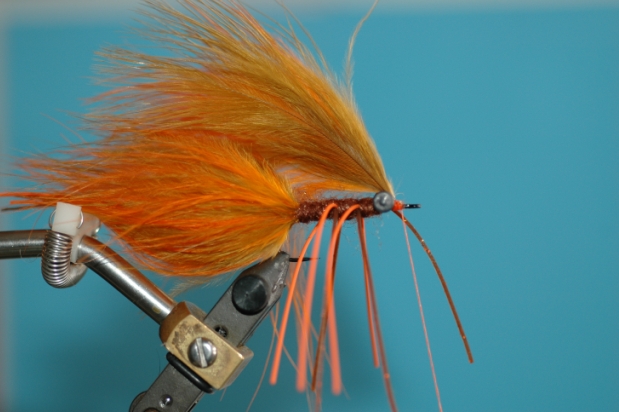 palmer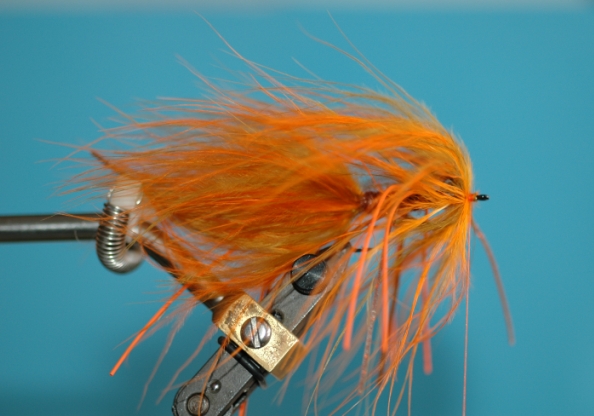 Tie in 5 strands of gold flashabou at the hook eye extending to the marabou tail.

Tie off and secure with cement.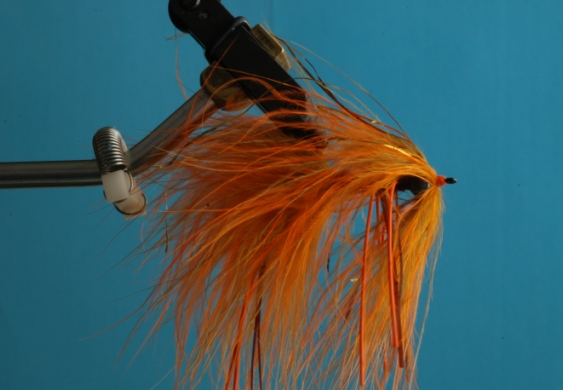 Materials

(Blue Phase)
Hook:
Daiichi

2461 #2 Black Aberdeen or Equivalent
Thread:
Uni Olive 3/0
Eyes:
Medium Lead Dumbell
Rubber legs:
Blue/Silver Flake and Pumpkinseed
Marabou
:
Blue/dun and olive/brown
Body:
Olive Chenille
Flash:
Flat Blue Flashabou