Alewife- How to tie Flick's Phenom
By Al Caucci


Alewives are often washed over the Cannonsville Dam into the West Branch of the Delaware River during late winter and early spring when the Cannonsville Reservoir spills.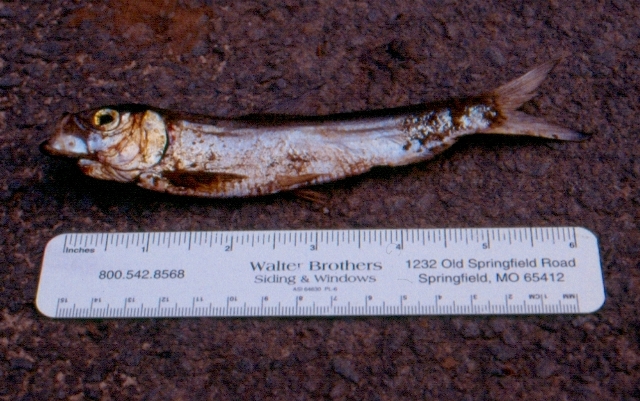 These baitfish are usually 3 - 5 inches length, with some approaching 7 inches on the larger size. Often they are stunned from the journey and water temperatures and are easy prey for hungry fish. This influx of protein can offer the best chance of the year to land a trophy trout.
In the mid 90s angler/artist Flick Ford (www.flickford.com) began fooling around with patterns that imitated alewives. Combining the movement of marabou and rabbit, Flick added light aluminum eyes and a deep body that caused the fly to roll in between strips. That action proved deadly and Flicks Phenom quickly became one of our go to patterns on the Delaware System. It's also a great pattern in Yellow/Brown (see below), Black, and Orange.
Materials
Hook:
TMC 8089

#2 , #6 or Targus Equivalent (Tar8089)
Thread:
Uni White 3/0
Eyes:
Spirit River Aluminum Deep See Eyes (Silver) with silver prism eye sticker
Tail:
White Marabou
Body:
White Hi Vis or Enrico Sea Fibers
Back:
White Rabbit Strip
Flash:
Silver Krystal Flash
Step 1:
Tie in eyes 2 eye lengths behind hook eye, then tie in two pieces of krystal flash at hook bend and fold over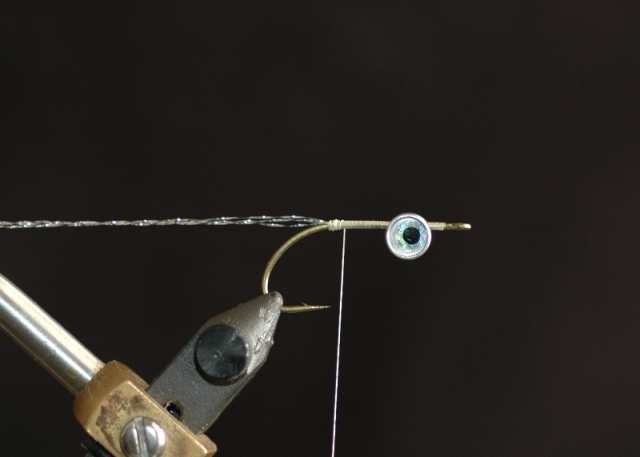 Step 2:
Tie in two marabou feathers at hook bend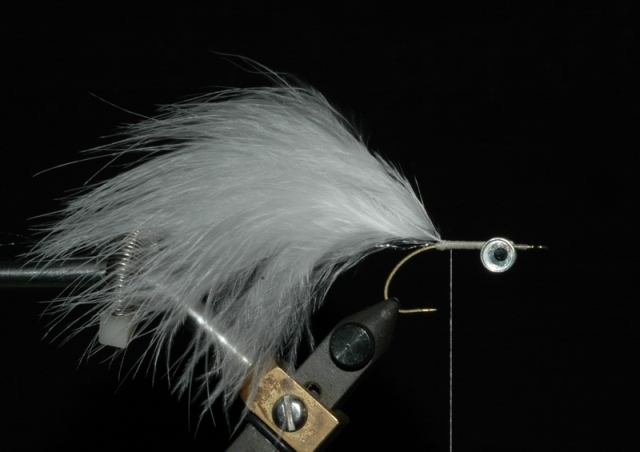 Step 3
:
Palmer marabou forward (try to keep all material close to the bend)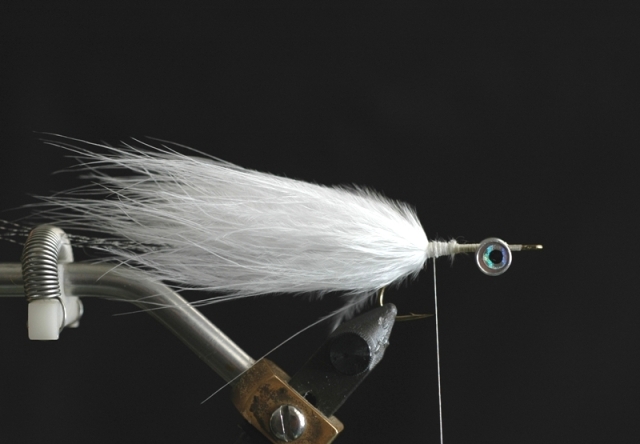 Step 4
:
Tie in rabbit strip over marabou at bend of hook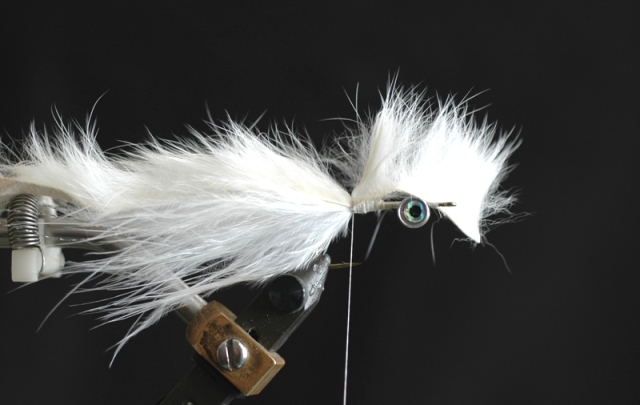 Step 5
:
Tie in Hi Vis High Style along the bottom of the hook shank finishing with one stack in front of See Eyes (this is done along the shank, rather than across it, much like stacking deer hair).
Step 6:
Lay a bead of super glue gel along the top of the hook shank and tie off rabbit strip right behind eye.

Head cement the wraps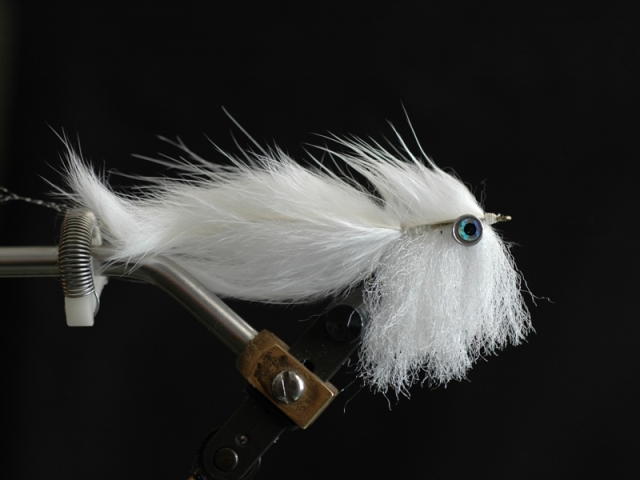 Step 7
:
Take the fly out of the vice and trim the body to shape- usually can be done in two cuts- one on each side on an angle.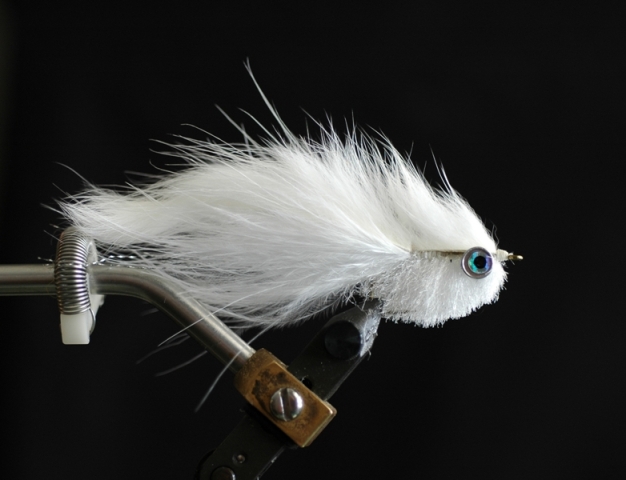 Note: The Yellow/Brown version is tied the same. the colors change as follows
Materials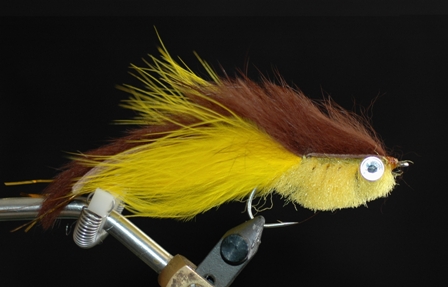 Hook: Same as above
Thread: Uni Yellow 3/0
Eyes: Same as above
Tail: Yellow Marabou
Body: Yellow Hi Vis or Enrico Sea Fibers
Back: Brown Rabbit Strip
Flash: Gold Krystal Flash